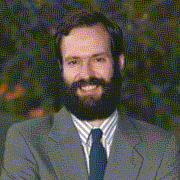 Cole Sonafrank's
"Observations about the
Economic Development Commission
ordinance (98-053)"
written and distributed November 30th, 1998

Economic Development is a motherhood and apple pie issue. Everybody loves their mother best and prefers their pie spiced just so. There's lots of agreement about generalities, but getting down to specifics becomes highly political. Establishing this commission in this manner allows our community to take a positive, concrete step in working through our valuably diverse viewpoints toward our common goals for a healthy and sustainable community.
This commission will be a focal point for people with development proposals to gain support of the local government and the community. It will also help our local government do a better job working with the private sector to keep our community an enjoyable place to live.
The stated purpose of the commission is "to actively promote, foster and coordinate public and private initiatives that create or increase profitable employment opportunities which improve our community's standard of living, quality of life, and the sustainability of our diverse urban and rural life styles."
Its first task will be to develop an Overall Economic Development Plan. This will take several months and require lots of public involvement. Anyone interested can participate.
The Plan will help local private, non-profit organizations to be more competitive in their efforts to obtain state and federal grant moneys.
Once it's formally adopted, the Plan will also provide policy guidelines to the Borough administration, the Planning Commission, and other parts of local government so that there is more of an economic rationale driving their decisions in matters such as zoning.
This commission will enable the community to accept additional state and federal funds such as those that are expected to become available through the new Denali Commission created by Senator Stevens.
Clearly, there are a great many interest groups throughout our community who need to participate in order for any large development project to be successful. With this commission the Borough is simply establishing a leadership organization, not trying to define all the participants. A larger group wouldn't be able to focus. A smaller one wouldn't be able to build a broad enough base of support. This is a good size and makeup to actually accomplish this commission's goals.
This is intended to be a public-private cooperative effort, initiated by the Borough, but largely led by the private sector. There are many disconnects between local government's regulations and actions and private development plans with no clear bridge between them. This commission will create that bridge.
This ordinance, the commission it establishes, and economic development power have absolutely nothing to do with the Bed Taxes. Don't let anyone confuse that fact.
Once this commission is established, the City Councils of Fairbanks and North Pole will more clearly be able to see what the Borough intends to do with area-wide economic development power. Given that the community's needs are clearly area-wide, with focuses in the cities, their decision to relinquish that power to the Borough should be an obvious one.
Return to Cole Sonafrank's Political Page